Company Profile
The Media Finance Group was formed in the spring of 2011 as a financial and strategic advisory firm.

Our firm specializes in providing financial and strategic analysis, and transaction support covering a broad range of industries and a wide range of clients.

Our goal is to provide insightful advice and guidance and create significant long-term value for our clients utilizing our experience, discipline and creativity. We leverage our extensive knowledge and our industry relationships to provide successful transaction support, efficient execution and the best results for our clients.

Our core services include financial and strategic advisory, film finance consulting, investment advisory services for investors who are interested in investing in the Media and Entertainment industry, and international cross-border consulting services for companies based in the U.S. with investments in Germany and vice versa.

We are not an investment bank, which allows us to remain objective and provide our clients with the most suitable solutions for their challenges.
Founder Bernd Stephan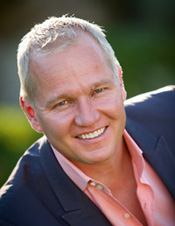 Bernd Stephan is the Founding Principal of the Media Finance Group, a financial and strategic advisory firm.

Mr. Stephan is an experienced finance executive with extensive U.S. and international experience in media and entertainment, corporate finance, operations, accounting, international tax consulting, start-up consulting and especially international cross-border consulting.

During his time at the Media Finance Group he has assisted a U.S. hedge fund, Eton Park (over $10 billion in managed assets), in a foreclosure of a film library. Additionally, he helped develop a business plan and financial forecast for a contemplated $200 million content fund. We also developed a financial forecast for a new content distribution company which distributes content on mobile devices in 3D.

He also assisted a U.S.-based private equity firm in the management and restructuring of a German subsidiary which owns one of the largest social networking websites in Germany (StudiVZ). One of his most recent transactions involved an investor group-lead management buyout of a marketing and research division serving the motion picture industry of a multi-billion-dollar marketing research company (IPSOS).

He has tremendous expertise related to the media and entertainment industry and has a long track record of securing large volume of independent film finance. He structured, drafted and negotiated in excess of $500 million of film production loans, P&A financing, ultimates borrowing, tax credit monetization, GAP and pre-sale financing, as well as development and acquisition funding. The films for which he oversaw financing grossed more than $600 million in box office revenues worldwide.

Before founding the Media Finance Group, Mr. Stephan served as the CFO of The Film Department where he led the company's IPO process and led the company's restructuring efforts of its credit facilities, including negotiating forbearance and buyout agreements with its lender committee.

Prior to joining The Film Department, Mr. Stephan held the position of Controller at the Yari Film Group and was also the VP Finance at Splendid Pictures, a US subsidiary of a publicly traded company in Germany.

During his time in the media and entertainment industry he oversaw the financing of such films as Law Abiding Citizen (Jamie Foxx and Gerard Butler), Academy Award Winner Crash (Sandra Bullock, Matt Dillion and Don Cheadle), Hostage (Bruce Willis), Illusionist (Ed Norton, Jessica Biel and Paul Giamatti), Hoax (Richard Gere and Alfred Molina), Painted Veil (Ed Norton, Naomi Watts and Liev Schreiber), Prime (Meryl Streep and Uma Thurman), Matador (Pierce Brosnan and Greg Kinnear), The Rebound (Catherine Zeta-Jones and Justin Bartha), A Little Bit of Heaven (Kate Hudson and Gael Garcia Bernal), Accidental Husband (Uma Thurman and Colin Firth), Narc (Jason Patric) and many more.

Mr. Stephan started his career in the accounting industry. After graduating with a Masters of Accounting from the Corporate State University of Baden Wuerttemberg in Germany, he worked in the boutique accounting firm Scharf, Hafner & Partner in Germany. He then moved to New York City to work as a senior associate at the boutique international tax-consulting firms, Augustin Partners and Dr. Gunther Grewe, CPA.

Mr. Stephan is the Co-Chair of the Media and Entertainment Group of The German American Business Association of Southern California and a member of the Gemeinschaft zur Förderung des deutschen Films in Los Angeles (Association for the Development of German Films in Los Angeles) which is chaired by Dr. Bernd Fischer, Consul General of the Federal Republic of Germany in Los Angeles. He is also a member of the Los Angeles Venture Association (LAVA).

Mr. Stephan holds dual citizenship in the U.S. and Germany and is a licensed CPA in the State of New York.